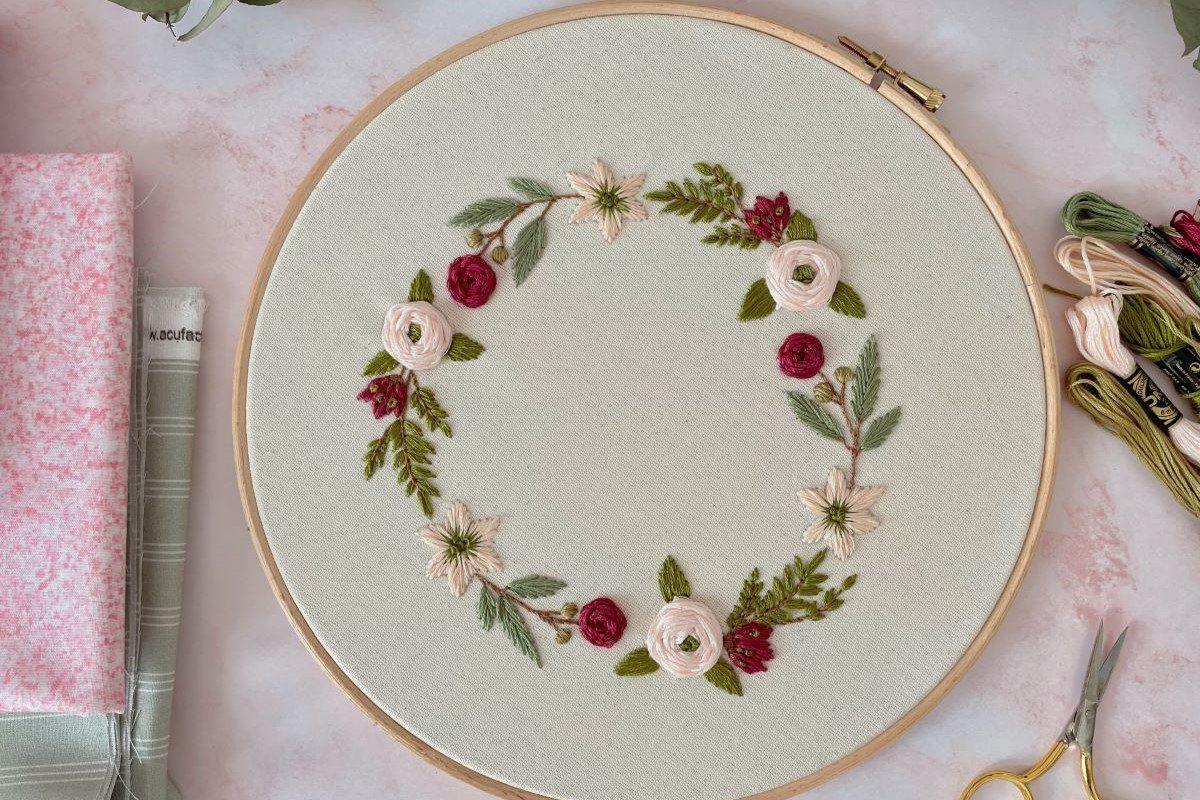 An embroidery machine gives you the freedom to transform any piece of fabric into something unique and beautiful. The options are practically limitless, ranging from monogrammed towels to patterned clothes. While embroidery machines have been around for a while, the technology in modern embroidery machines makes them more user-friendly and efficient than ever before.
Embroidery machine users are pushing the technology to its limits and coming up with innovative uses for a more stylized world. Whether you want to add embroidery to your family's clothes or start a new business from home making patches, these machines can help you. Find out what all these powerful machines can do to improve your life and style.
What is an Embroidery Machine?
Like a sewing machine, an embroidery machine uses need and thread to stitch designs onto the material. Using a sewing machine or specialized embroidery machine allows you to create and implement designs with endless possibilities. Some sewing machines also offer embroidery, making them hybrid machines ready to pull double-duty. However, if you are a multitasking whiz, you might benefit from having a second sewing machine on hand while your embroidery machine does its thing.
Embroidering with a machine can seem daunting at first, but if you have all the supplies you need, you can relax and enjoy your new hobby. The essentials for beautiful and successful machine embroidery are needles, thread, stabilizer, bobbins, and the ideal pattern. Embroidery machines allow you a multitude of tasks, which we will go over below. So find some inspiration and put your new (or old) machine to use. Let the fun begin!
Embroidery Machine Uses
Monogram
Have you ever seen towels at fancy stores in the mall and then saw the price? Skip the lines and the cost by monogramming your towels and everything else at home. Embroidery machines, often known as monogramming machines, include a touch screen where you can design a monogram with two or three letters and then stitch it onto a variety of materials.
Applique
Appliqué embroidery is a type of needlework in which one cloth is layered atop another and then sewn decoratively. You can use this technique for clothing, hats, bags, and so much more. Artists frequently utilize a variety of cloth colors and textures, often combined to create a unique pattern or design.
Pieced Quilting
Done in a hoop set, embroidery machine quilting allows for a finished quilt with patterns too. An embroidery machine will be your new best friend as it can put the same design all over the quilt using a hoop. You can also use it to make binding, log-cabin quilt blocks, and free-motion quilting.
Create Patterns and Fabrics
You can use an embroidery machine to create the illusion of needlework, such as redwork, cutwork, or cross-stitch. Also, you can add shimmering effects, 3D, or even puffy foam to change your fabrics or spice up a dull pattern. However, you should not choose a fabric for your project simply because it is the only one you have available in the right size. Instead, you can make your own one-of-a-kind fabric design with the help of an embroidery machine and various materials, textured fabrics, and thread variants.
Repair Holes
Your favorite jean jacket has a hole, and you are undone. No need to fret; simply embroider a patch for a quick, easy, and cheap fix.
Make Patches
Patches can be sold at a high profit and are also a lot of fun to use for DIY projects around the house or on clothing. You can use them as gifts, for clubs, hats, backpacks, the list goes on!
Independent Lace
Embroidering directly onto a dissolvable stabilizer gives you the option for unique designs ready to add beauty to any outfit or even home decor. An embroidery machine can handle free-standing lace using tear-away stabilizer material. Add as much or as little detail as you like for a detailed or personalized style perfect for dresses and much more.
Crafting Embroidered Jewelry
Create embroidered jewelry to wear or sell with infinite options for personal expression. Earrings and pendants are works of art, especially with the right embroidery machine.
Benefits of an Embroidery Machine
Embroidery machines offer so many advantages, such as the ability for unrestrained creativity. Make your own fabric that fits your theme's colors and style perfectly. Want a black and purple butterfly but cannot find one? Make one! Create original quilt blocks right in the hoop, or add new dimensions to a boring shirt.
You may add your own unique style to store-bought apparel, purses, and home decor by embellishing them. Furthermore, you can give new and personalized gifts for special occasions. Making your own fabric gives you a wide range of options for future use. Buying clothes is no longer constrained by the season, the fabrics in stock, or the luck of the online draw.
Making some additional cash could not be simpler when you take up embroidery as a hobby or side business. Starting with family and friends is a great place to hone your skills before taking them to local craft shows and businesses. If you have a knack for technology, you can even launch your own website and see great results, even selling your own embroidery designs digitally.
Items to Embroider
As you know by now, the options are endless, but to give you an idea, here are some of the most common items people embroider:
Wallets
Keychains
Stuffed animals
Towels
blankets
table runners
napkins
table cloths
T-shirts
Baseball caps
Shower Curtains
Curtains
Pillowcases
Pillow covers
Flags
Canvas
Sheets
Kitchen Towels
Rugs or Mats
Coasters
Blankets
Coolers
Aprons
Wood
Yoga Mats
Bags
Bookmarks
Backpacks
Notebook Cover
Purses
Hats
Ties
Baby Clothes
Bibs
Shirts
Pants
Dresses
Skirts
Socks
Skirts
Sweatshirts
Jackets
Robes
Where to Get Patterns
You may find thousands of embroidery patterns online and have access to them whenever you like, so you never have to be without an idea again. Online shops like Etsy provide patterns. If you have a Circuit, you can make a pattern using their multitude of options. Search in embroidery on Pinterest, and the options will have your board full in no time!
Final Thoughts
Now that you know about the impressive options an embroidery machine offers, it's time to start looking for a machine if you do not already own one. Then, it's time to dust it off, pull it out of the garage, and start letting your creativity flow. The possibilities are endless, from spicing up your everyday wardrobe to making one-of-a-kind creations as gifts for loved ones. Everything discussed above is doable with a dedicated embroidery machine.
In the beginning, it may be challenging to accomplish everything at once. But with regular exercise, any challenge can be overcome. In addition, you can add some spice to your home and wardrobe with patience, practice, and imagination. So start shopping for inspiring patterns and enjoy this fun machine ready to add style to every aspect of your life.