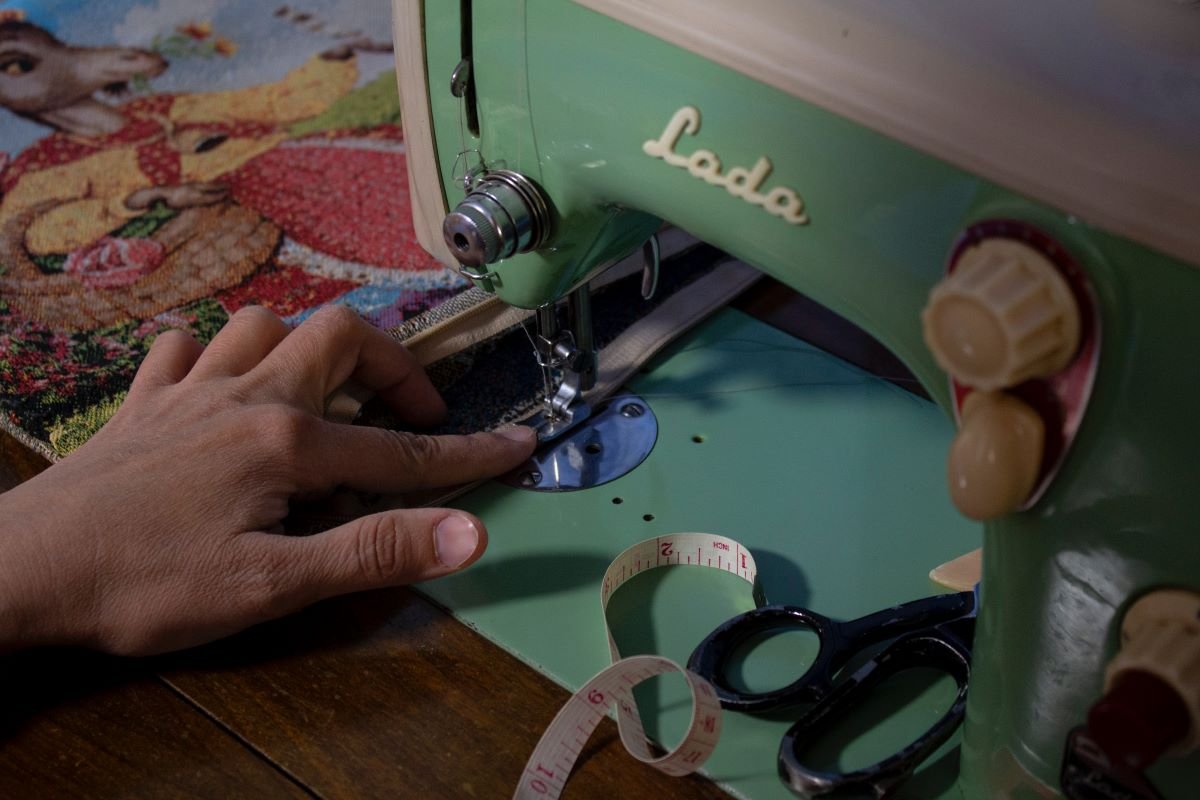 If you are filled with sewing inspiration and ready to learn a new (and useful!) skill, then you may start doing a little research, which can lead to an overwhelming amount of information. The sheer amount of things people say you need sounds costly and may put you off sewing. Have no fear.
From my sewing machine to yours, here are the most important things you need, and you can slowly build up your collection from there.
Here is a quick list of items needed to get you started sewing:
Ironing Board & Steam Iron
Sewing Machine
A Comfortable Chair
Thread
Bobbins
Spare Needles
Fabric
A Pattern or An Idea
Measuring Tape
Pins or Sewing Clips
Magnetic Pin Holder
Seam Gauge
Magnetic Seam Guide
Scissors
Seam Ripper
Fabric Markers or Chalk
Cutting Mat
For more information on these sewing tools, keep reading.
Ironing Board & Steam Iron
The most important part of sewing is actually ironing. You will need to iron down seams, iron the fabric before cutting, and much more. After you sew a line, go iron it, as this will make your project come out much better.
Sometimes you will need to iron the seams flat on one side or down the center; either way, you will need to iron everything you sew. Steam irons work must better with fabric.
Sewing Machine
Do not get trapped into thinking you need the fanciest machine out there; right now, pick an easy-to-use option with minimal options for an affordable price.
There are more sophisticated (and pricey) sewing machines out there, but you do not need one until you advance your sewing ability and learn the basics. The main choice you need to make is between a computerized or mechanical sewing machine.
Most sewing machines allow you to turn the presser foot down, so you sew slower. Do so before you start sewing to the lowest speed for more room to learn at the right pace. Find a video and follow the instructions to remove the presser foot bottom to reduce the speed inside with a turn or two of a screwdriver.
A Comfortable Chair
It is important to have a comfortable seat when you sew, preferably one with lumbar support. Since you will be seated for long periods of time, comfort is paramount.
When shopping for a sewing chair, it is important to prioritize comfort and health; thus, it is important to get one that supports your back and is ergonomic. That way, you may stitch in comfort.
Thread
Thread connects your fabric, making it paramount to sewing. It also goes on the bobbin for the bottom lines too. Stick to the basics when it comes to thread, picking medium spools in basic colors.
Pay attention to how the thread is wound onto the spool, as this will tell you which way to put it onto your machine's two options for the best movement. Avoid the gigantic spools of thread as they are hard to work with and require extra tools.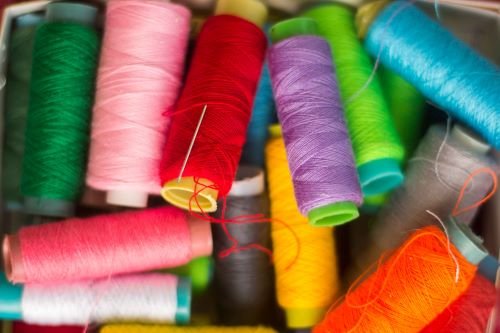 Bobbins
Your thread's bobbin is the component that winds itself up from the bottom. You will need one in your machine at all times, and winding a new one for each job is a nuisance, so a pack of bobbins is worth having so you can store them in all the colors of your thread.
Spare Needles
You should probably maintain a supply of spare needles for your sewing machine on hand, as it is inconvenient to always need to go out and buy new ones when they break. In most cases, they will work; however, it is best to double-check the specifications of your equipment. Keep some hand sewing needles available, too, for smaller fixes.
Fabric
Here's the fun part! Fabric does a project, and all the other tools are useless without beautiful textiles. Start with easy-to-sew fabrics such as cotton as they do not have as much stretch making them easier to sew. Buy some cheap solid colors to start for practice. Work on sewing lines and simple items to start before moving up your game.
A Pattern or An Idea
Find a simple pattern with a few pieces to start your sewing journey. If you want to save money and are good at measuring, you can use a simple shirt you own and mock up a pattern on wrapping paper. I like to use wrapping paper with gridlines on the inside for easy marking and measuring. You can find PDF versions online too.
Do not assume that because a pattern is labeled "beginner," that it does not require the use of closures such as buttons and zippers; instead, carefully read the instructions and inspect the line drawing to gauge the level of complexity involved in making the garment. Watch videos to help follow patterns, although all of them offer instructions inside.
Measuring Tape
Having a tape measure on hand is essential for any level of sewing, not just for beginners. Use this to measure not just straight lines but curves, thanks to the flexible shape.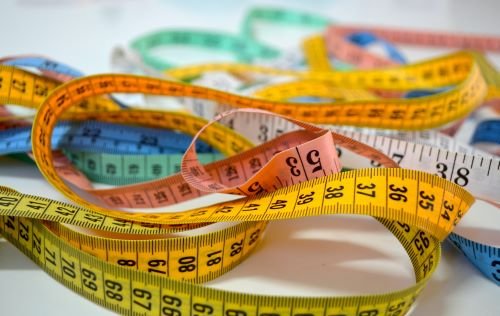 Pins or Sewing Clips
Pins are another simple tool that you will want to keep your lines straight for sewing or to find where you need to sew. Sewing clips are a fantastic option, too, as they allow you to hold the cloth down at the edges without causing the fabric to pull slightly out of shape like pins.
Magnetic Pin Holder
Sure, you can grab a cute tomato pin cushion, but those cause more work. When you are taking the pins out while you are sewing, it's much easier to take the pins and toss them on the pin holder instead of having to stab each one into the cushion. The magnets keep them in place, so they are ready for the next use.
Seam Gauge
A seam gauge is a little ruler with a slider that keeps track of where you want a line. It is a must-have item for every newbie seamstress, as it may be used to mark and measure widths.
It is more accurate than regular measuring tape since it is straight, durable, and usually has an adjustable notch. You will find yourself using this affordable item often when ironing to get your seams the right length for ironing.
Magnetic Seam Guide
A magnetic seam guide sits next to your presser foot at the width you desire to keep your lines straight. It will also help you figure out just how straight your fabric is too. Select the desired width of the seam allowance, and if necessary, move the guide to a new location.
The odds of making a mistake while using a magnetic seam guide are reduced because of the guide's ability to grip the stitch plate and stay there.
Scissors
You will need a few pairs of scissors and some tape. Label your fabric scissors and only use those for cutting material. Keep another labeled pair for cutting everything else from paper to ribbon or other notions. A small sharp pair works best for cutting threads.
When you are ready, invest in a rotary cutter, and pinking sheers, but these are not necessary until you get to the next stage of sewing.
Seam Ripper
Sewing comes with many mistakes as you learn to sew a straight line and in the right spot. You can undo your stitches with a seam ripper and start over if you make a mistake. Think of it as a delete button but with a little more effort.
Fabric Markers or Chalk
You will need to mark your cloth, either to indicate where to cut or to draw your sewing lines. Using a conventional pen would be disastrous, so you should probably buy some chalk or washable marker pens instead. Markers and chalk glide better than a pencil.
Cutting Mat
Invest in a self-healing cutting mat to protect your table from knife scratches. In addition to serving as a shield against harm, the cutting mats also come with helpful measures, angles, and markings to ensure precise cloth cuts.
You can get a simple one that is great for learning to sew on, but you should probably go for one that lasts a while, so you are not constantly replacing your mat.
A Positive Learning Attitude
The most important part of sewing is the right attitude. Accept the fact that you will make mistakes and become very friendly with your seam ripper. Remember, Edison did not invent the lightbulb the first time; it took a thousand tries. So long as you learn from each mistake, then you are on a winning sewing path.
Your first few projects will probably look rippled around the edges or even have lines in the wrong places. But, wear it with pride anyways. You made it, and you are on a learning path taking you where you need to go. Enjoy the process as you will grow with your craft.
Video
For more detailed information on the tools that you will need to begin sewing, watch this video:
Final Thoughts
Sewing requires a variety of tools, but you do not need them all in the beginning. Start with the basics above, several of which come with your sewing machine. Save your money and start with the essentials so you can spend your money on fabric instead and not waste too much money while you are in the learning stages.
Dive in and be ready to make some learning mistakes and simply enjoy the steps as you progress without spending too much money in the process!